Article processing charges (APCs)
Scientific Drilling is committed to the open-access model of publishing. This ensures free web access to the results of research and maximum visibility for published papers.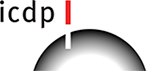 Publication of all kinds of contributions in Scientific Drilling is free of charge for authors. The costs (article processing charges) of the review process, typesetting, web publication, and long-term archiving are covered by the International Continental Scientific Drilling Program (ICDP).
What is included in the article processing charges?
all online tools for authors, editors, and reviewers;
professional processing of figures;
typesetting, editing, and formatting in PDFLaTeX;
English language copy-editing;
article alert service;
indexing in international scientific databases and reference services;
long-term archiving via Portico and CLOCKSS, as well as a number of national libraries.